Orthopedics
Biovisc is a line of sterile viscoelastic solutions of hyaluronic acid for intra-articular injections.
This type of viscosupplement can relieve pain and improve mobility for up to six months if the patient has mild to moderate arthritis of the joints.
The frequency of treatment depends on the type of product used and the type of pathology the patient suffers from.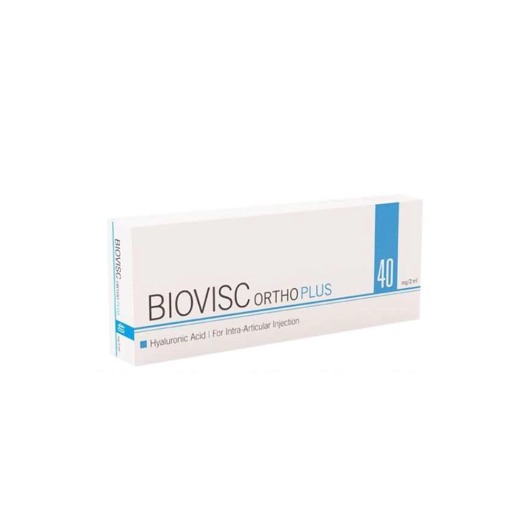 BIOVISC 20mg
Hyaluronic Acid | By intra-articular injection (20 mg / 2 ml)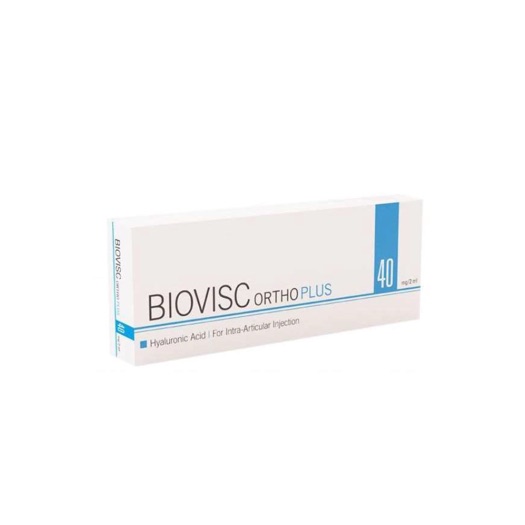 BIOVISC 40mg
Hyaluronic Acid | By intra-articular injection (40 mg / 2 ml)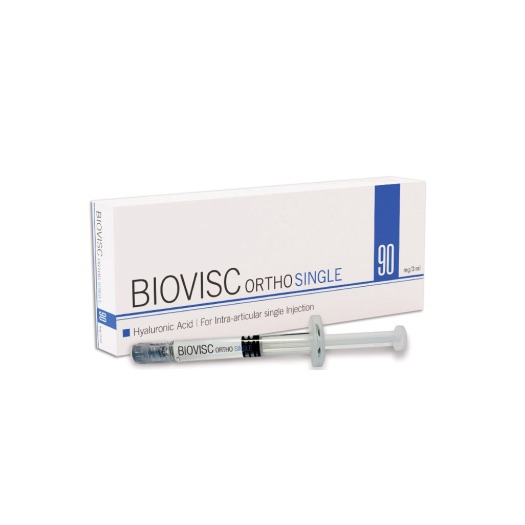 BIOVISC 90mg
Hyaluronic Acid | For single intra – joint injection (90 mg / 3 ml – crosslinked)